BBTech expo
15th-18th February 2020 - Rimini Expo Centre, ITALY
BBTech expo
The professional trade fair for Beer and Beverage technologies.
BBTech expo is the trade fair dedicated to the technologies, equipment and accessories for producing and packaging beers and beverages. An innovative trade fair format in which the producers of machines and systems find business opportunities both among exhibiting beer and beverage companies and among the professional operators in attendance. >>continue
---
BBTech expo 2020 - HIGHLIGHTS
---
20/02/2019

View the 2019 Beer Attraction and BBTech video: https://youtu.be/oYbZcQiXGGQ

https://en.beerattraction.it ; https://en.bbtechexpo.com

(Italy) Rimini, 20th February 2019 - Beer and beverag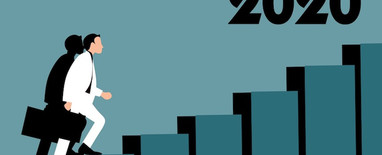 30/10/2019
Packaging trends 2020: What does the industry predict for next year?
Packaging Gateway - Every year industry sectors worldwide gear up to predict the next big trends to govern the coming year. Packaging Gateway speaks to companies working in the packaging sector to forecast some of the top packaging trends for 2020.
---